ECO Maya Mission:
"Celebrating our culture and protecting our Mother Earth, Connecting the Environment, Culture and Heritage",
Our short term goal for the fiscal year 2003-2004 is to facilitate the transnational and multidisciplinary studies from the AfroCuban Research Institute into the developing of the ECO Maya network of transnational communities.
Our long term goal is the expansion of our actual experience on working and living at the Los Angeles Ecovillage: the development of ECO Maya Village; an ecological Mayan cultural environment to host an artist's community, including residents and non-residents members

FOR MORE INFORMATION
VISIT
NEWS in AfroCuba
ECOMAYA in AfroCuba

Stage Of The Arts, Inc. Mission:
To promote and develop multiethnic, international arts and cultural awareness in the City of Los Angeles, and to establish programs for research and community development, providing working space and housing for artists, including traditional arts forms as well as communication technology based on computer applications.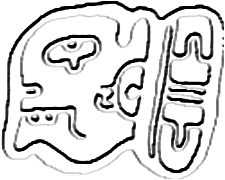 CELEBRANDO NUESTRA CULTURA Y PROTEGIENDO NUESTRA MADRE TIERRA
CELEBRATING OUR CULTURE AND PROTECTING OUR MOTHER EARTH
ECO Maya Survey is sponsored by
AUXILIO LEGAL (800) 505-4445
En el X Festival ECO Maya se inicia la Encuesta ECO Maya para evaluar las necesidades de vivienda que permitirán la creación de ECO Maya Village.
Un ambiente Maya que sirva de anfitrion a nuestra comunidad artística proveyendo espacios de vivienda y trabajo.
ECO Maya Village will be build from the data provided by the ECO Maya Survey.
A Mayan environment to host an artist's community.
The Survey will begin at the ECO Maya Festival.
La Encuesta ECO Maya está patrocinada por AUXILIO LEGAL (800) 505-4445